The Latest News from The Coalition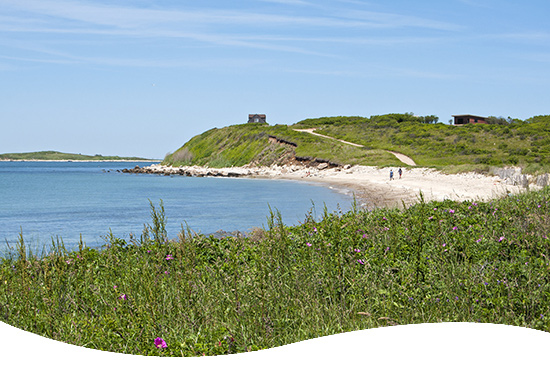 Cuttyhunk properties permanently protected from development
Dramatic barrier beaches, coastal marsh and upland habitats on Cuttyhunk Island are now secure from the threat of development thanks to a deal that will ensure these unique lands remain natural and are accessible to the public.
Marion takes leadership role in protecting water quality
The town's Board of Health unanimously adopted new regulations that will require new construction to use nitrogen-reducing septic systems, addressing a major source of pollution to Buzzards Bay.
Westport coldwater trout streams protected
The Buzzards Bay Coalition recently completed the permanent protection of two sensitive coldwater streams, setting up what will become the new Lyons Brook Reserve.
Discover the joys of paddling on Buzzards Bay
Kayaking, canoeing and stand up paddleboarding are enjoying a new level of popularity this summer. Get all the information that you need to get out on the water and try it for yourself.
The Watershed Ride is ON!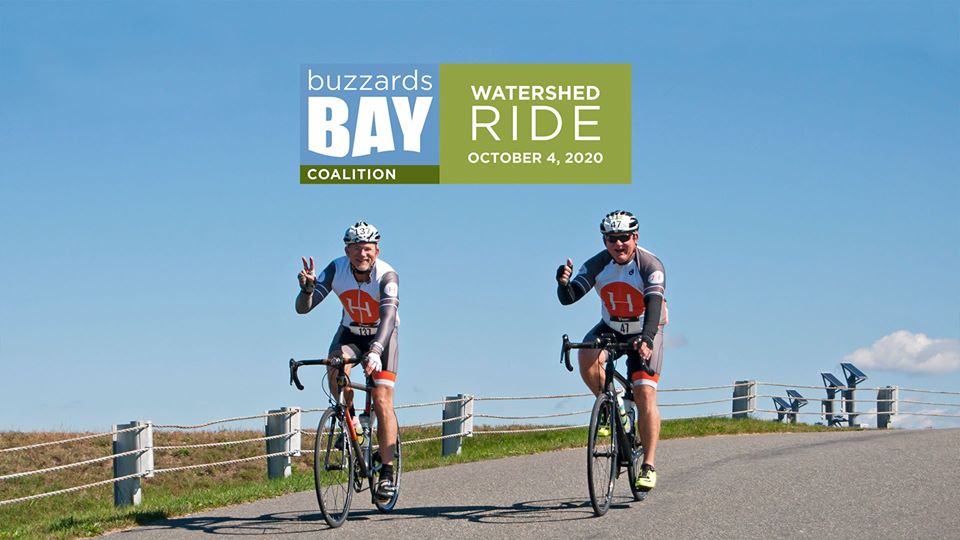 The 14th Annual Buzzards Bay Watershed Ride is on with great scenery, full support, a very sharp-looking jersey and other swag, and ... a host of measures that are designed to facilitate social distancing as recommended by public health officials.


If you've participated in the ride in the past, you know that this is a great event in support of a great cause—protecting Buzzards Bay and its watershed. This year, when cycling is more popular than ever, it promises to be extra special. Registration is open and the excitement is building. You can be a part of it.
Updates from the Coalition
On-The-Water Activity. The Onset Bay Center launched its new programs in early July to great fanfare. While the offerings changed to accommodate social distancing guidelines, they still got more than 200 children and adults out on the water, kayaking and rowing, fishing and quahogging, and discovering all that the Bay offers. Wareham Week published a short feature with photos on the center's first weeks operating from the renovated Onset Bathhouse. Find out what else is in store by visiting onsetbaycenter.org.
Tee time. The Buzzards Bay Coalition Annual Golf Tournament offers you the rare chance to play at the beautiful Bay Club in Mattapoisett with like-minded friends and colleagues who share your love of Buzzards Bay. Your participation supports the ongoing cleanup of New Bedford Harbor. For more information or to register, visit https://savebuzzardsbay.org/golf.

Keep the Watershed Ride rolling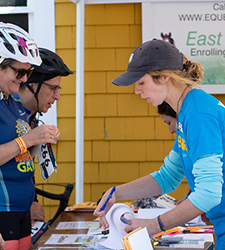 The 14th Annual Watershed Ride is slated for Sunday, Oct. 4, 2020. While this year's event will be adapted to meet social distancing guidelines for the safety of participants and volunteers, we still need you to make the ride a success. There's plenty of space and many different tasks that need doing, from check-in and water stop assistance to on-the-road support. To get involved, contact Volunteer Coordinator Colin Zeigler.
Buzzards Bay Coalition © 2020 All rights reserved.
114 Front Street, New Bedford, MA 02740 | Tel: (508) 999-6363

Donate | Forward to a friend | Visit our website

Did someone forward you this message? Sign up to receive emails from the Buzzards Bay Coalition.

Changed your mind? Unsubscribe from all emails from the Buzzards Bay Coalition.