News from January 2017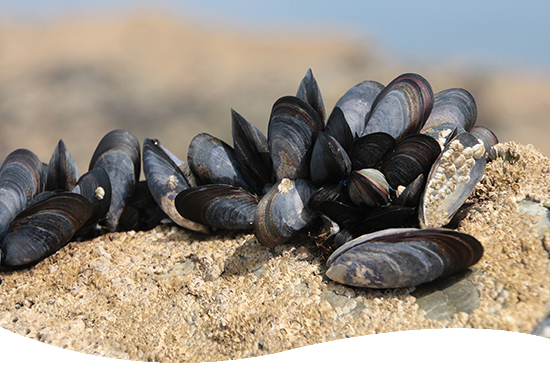 How tiny mussels tell the story of toxic pollution in Buzzards Bay
Thanks to stricter laws and better enforcement, toxic pollution in Buzzards Bay has decreased dramatically over the past several decades. Unfortunately, it's still a problem for the Bay's health. In the Coalition's latest State of Buzzards Bay report, the toxic pollution score was just 52 out of 100.

You've probably never heard of a program called "Mussel Watch," a 30-year effort led by NOAA that provides the Coalition with data to track toxic pollution. Federal programs like Mussel Watch play a vital role in our work to fight pollution — but threats to the future of federal science, research, and funding could rob us of the tools we need to save Buzzards Bay.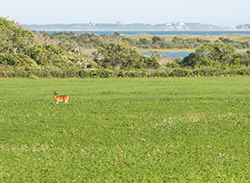 $1 million in federal funding will help save Allens Pond
Grant one of the final major pieces of funding to forever protect over 200 acres of forests, wetlands, and farmland.
Learn More »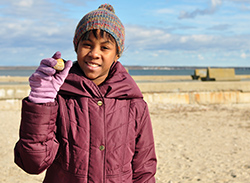 Sea Lab beach walks give New Bedford students a view of Buzzards Bay life
Beach walks with the Coalition are opening a new window to learning, exploration, and imagination.
Read More »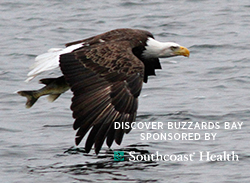 10 places to look for bald eagles in southeastern Massachusetts
You have a good chance of spotting a bald eagle at one of these 10 places around Buzzards Bay, especially in winter.
See the Places »
Upcoming Events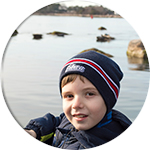 Seal and Seabird Watches
Feb. 4 & 19
Woods Hole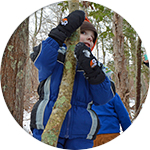 Itty Bitty Bay Explorers
Feb. 8, 15 & 22 · 10-11am
Acushnet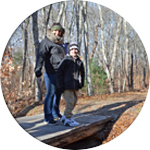 Saturday at The Sawmill
Saturday, Feb. 11 · 10am-1pm
Acushnet
Swim the Bay, Save the Bay this summer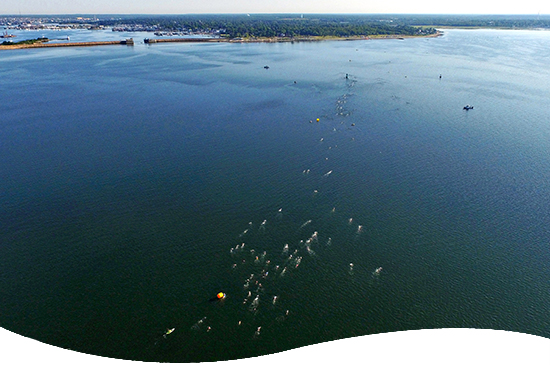 When people gather with passion and vision, they can accomplish great things. For the past 24 years, more than 1,000 swimmers have crossed outer New Bedford Harbor for the Buzzards Bay Swim. One small donation at a time, these swimmers raised over $1 million for clean water in Buzzards Bay.

The Swim is a summer tradition that symbolizes our passionate community, which always meets challenges with a can-do attitude and boundless optimism. If you want to make a difference for the Bay, connect with like-minded people, and get some healthy exercise, then register now for the 24th annual Buzzards Bay Swim on Saturday, June 24.
|